Welcome to The Basic Wilderness First Aid
Online Classroom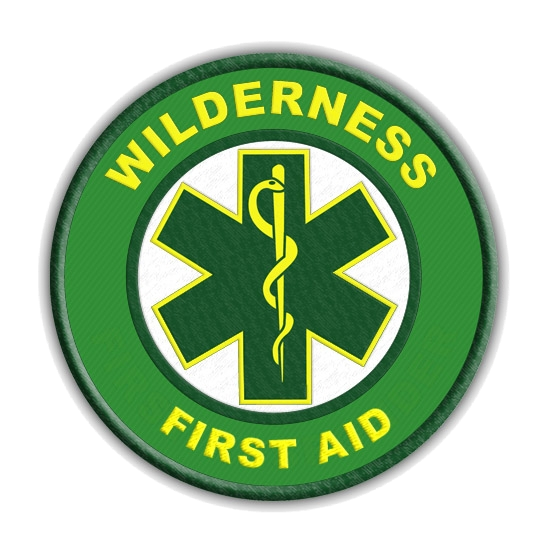 The BWFA Online Course is completed at your own pace.

As part of the course you will be eligible to receive the follow certifications once you have successfully completed the required course materials and quizzes.

Basic Wilderness First Aid - Internationally Recognized
Anaphylaxis & Epi Pen Certification

If you require assistance at anytime throughout the course please email our office with the best time and phone number for our instructors to call you back.

The course requires you to complete the modules in full in the order they are presented before moving on to the next

module

.
Scott Hembruff
Operations Manager/Chief Instructor
Wilderness EMT/Firefighter
Wilderness Medicine & Survival Instructor & Consultant.
About SCOTT
Scott has been with the company since it's inception and was our founder. His day to day roles include that of the companies Operations Manager and the Chief Instructor.
​
Scott has worked as contract faculty providing a variety of Wilderness Safety , Medical & Survival courses for the following colleges:
​
Seneca College - Aviation Aircrew Survival Instructor
Fanshawe College - Wilderness First Responder Instructor
Fanshawe College - Working On Ice Instructor
Fleming College - Working On Ice Instructor
Fleming College - Wilderness First Aid Instructor
Fleming College - Survival Instructor
​
He possesses a very unique background that demonstrates his passions and his unique set of qualifications. Scott is an EMT & Wilderness EMT, who has worked as a medical consultant and director for such projects as various TV Shows & Movies including:
​
Discovery Channels Series Naked & Afraid (Wilderness Medic & Expert Wilderness Survival Consultant),
Disney's Production of Camp Rock,
YTV's The Adrenalin Project,
As well as being an expert consultant for such media outlets as CTV News, 680 News, and Other broadcast media outlets.
Scott is a regular on air guest of Angelo Violas Outdoor Journal Radio.
​
To further compliment Scott's medical qualifications, he has worked as:
​
A Nursing Assistant in the Neurological ICU & Provincial Stroke Unit at the University of Alberta Hospital
A medic for a patient transfer ambulance service
The Medical Director and Safety Consultant for Storm Racing's Adventure Race series for the last 7 years
The Medical Director For The Wilderness Traverse Adventure Race Series
Contract Faculty For Fanshawe College's Wilderness First Responder Program taught to the college's Adventure Education and Interpretive Leadership's Students.
​
Scott spent 5 years as firefighter in the Central Ontario Region where he responded to numerous 911 Calls in cottage country that directly related to emergencies or rescues in the Wilderness .
During this time Scott was awarded two lightning bolt awards by the Central East Base Hospital Programs Medical Director for the successful resuscitation of Cardiac Arrest Victims. He also received two stork pins for helping with the delivery of babies in a pre-hospital environment.
​
Scott is a Licensed Commercial Float plane pilot and has been flying and involved in aviation since the age of 16. Through his passion for flying he was motivated to receive substantial education in the area of wilderness survival techniques in the event he was ever forced to land in a remote area during an emergency.

Scott has subsequently progressed to a position where he is now considered an industry expert consultant . Scott has held the positions of:
Contract Faculty for such programs as:
Seneca Colleges Aircrew Wilderness Survival Program for commercial pilots,
Provided onsite training to the York Regional Police's Air Unit Helicopter Officers
And coordinated the production of a Transport Canada Training video for Canada's pilots on the topic of winter survival.
​
Scott has spent times working and teaching in the far reaches of Canada's arctic region as a Wilderness Medic & as an Arctic Survival Instructor, having taught courses in some of the coldest and most inhospitable and baron parts of Canada, including locales such as Yellowknife, Inuvik and around the James Bay regions.
​
When not working in the industry Scott has volunteered with such organizations as:

The Canadian Coast Guard Auxiliary on Lake Ontario as a crew member on a Coast Guard Search & Rescue Vessel

And as a member of the flight crew with The Canadian Civil Air Search & Rescue as an Aerial Spotter.
​
Scott posses many additional related skills that make him well rounded and knowledgeable in the areas of specialty we provide training in, Some of these skills include the following:
​
PADI Scuba Diver
Bronze Cross & Bronze Medallion for Swimming
Certified Fire & Arson Investigator
Holder of a Restricted & Non-Restricted Firearms License and previous holder of a Restricted firearms Carrying Permit
Restricted Radio License Designated Examiner for Industry Canada
Commercial Small Vessel Captain and holder of commercial S.V.O.P. Captains License with Marine Emergency Duties A-3 and a Marine Radio License
​
​
Created with